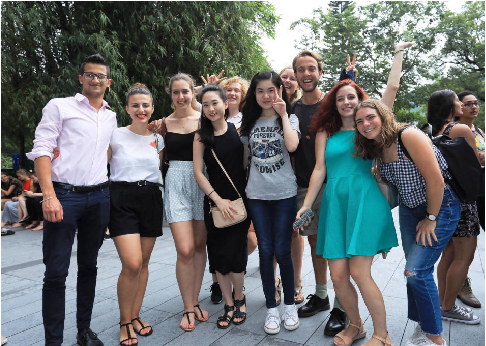 The Chinese University of Hong Kong is a diverse, multicultural and innovative university. It is imperative that all students, faculty and staff are valued, respected, and provided with equal opportunities so that all can rise to their highest capacity. In addition, ensuring equal opportunities, valuing diversity and promoting a culture of inclusion are vital to the realization of the University's core values.
Thus, the University is committed to build a fair, diverse and truly inclusive university community for all where perspective of each and every one is welcomed and can be robustly debated and where students and staff can make great contributions in an environment that is safe, warm and nurturing. And every student and staff is treated with dignity and respect, regardless of their background, beliefs or culture.
Diversity and inclusion serve as the foundations of academic excellence that enrich the educational experience and the scholarly environment. The University strives to embrace diversity as an essential element of excellence in all aspects of the University community and cultivate inclusiveness throughout the campus in which students and staff are able to realize their full potential.
To this end, the University has adopted a proactive and comprehensive approach in integrating all existing mechanisms and practices to address inclusion and equal opportunities issues and established a consolidated infrastructure with an aim to fostering a vibrant, open and welcoming environment.